1963 Gretsch Tennessean. Cherry Burgundy (fading on top) finish, single cutaway, w Hi Lo-Tron pickups. Nitro finish, weather checking . Downside> Original pickguard was missing. The previous owner put Grovers (a nice job) & it had Filtertrons long ago.
Flame
y neck !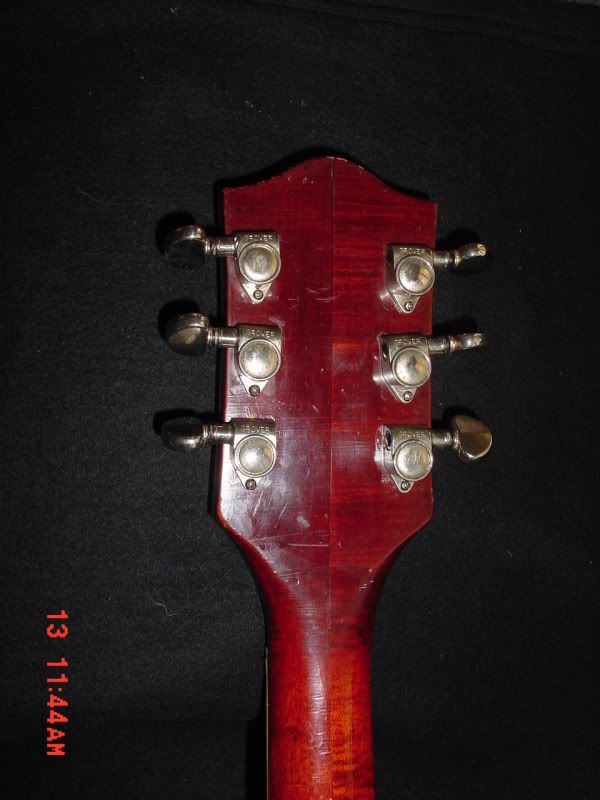 The good news: Full set up by Toneman, Don Butler . Neck has been reset by Don Butler, and good for the next 50 years. It has an upgraded Tru-Arc (correct) bar bridge. Original Hi Lo-trons were put back in place. More good news, the body binding is stable, no binding cracks "missing" pieces. One small split (see Ebay pics~
link below)
.
No rot "issues" on 'neck binding' at all. It plays & sounds great . "The" old oschool Hi Lo-tron tone 8) . Note: The tweed Banner Case shown-above- 'not' included. The case candy shown :very COOL HANG TAGS, and the Gretsch Certificate + original 60's Gretsch strap, like new but almost 50 years old ~(not sold separately) are ALL included here with hsc.. Any questions ? Please send me a PM or post comments here & ..thanks for looking !
...almost forgot...I also hired Paul Setzer to do this custom fit guard.
It cost $1200 (locally) + $500 parts and labor (Don&Paul) +$100 for correct '63 sparkle hsc (at Ventura Music, Studio City), & would like to recoup what I have invested in the guitar ...
FF price is
$1800
+ shipping etc. Local pickup ok...PAYPAL ok (but the 3% money transfer fee is yours)
USA MONEY ORDER is preferred .
LOTS of PHOTOS
on Ebay (where it is $2500 (omo)>>>>>
LINK HERE
& . . .
ROCK the HOUSE !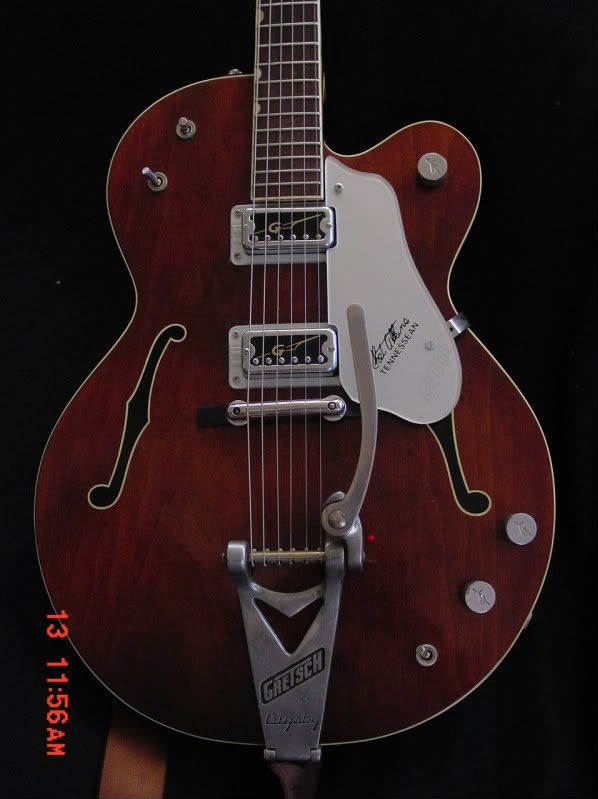 Peace out,
G
ps
. . . someone is gonna "love" this one .
Pss
lots of life left in the frets ~friends !